BIBLICAL TIMES THEATER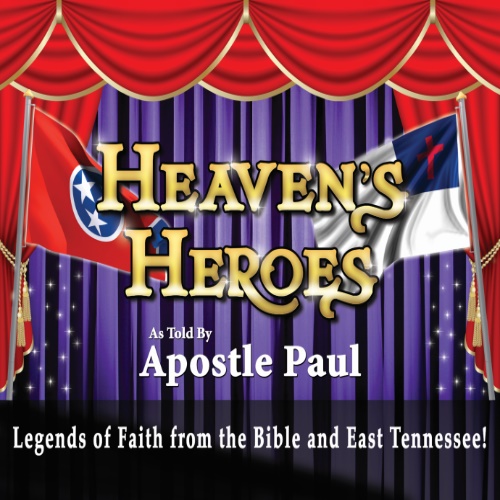 The Biblical Times Dinner Theater features four incredible dramas that are high-energy and filled with magnificent talent, colorful backdrops, and holographic technology!  They are considered to be among the most exciting shows in the Smokies!  These productions bring the Bible to life through song, dance, and lots of praise!  It's a time to lift your voice in song with professional singers who celebrate Jesus in their hearts, and bring the Bible to life onstage!

The first half of each show begins with an awesome gospel concert!  It's the time to sing along with those old gospel favorites and enjoy new tunes as well!  It's the kind of high praise that lift the spirit, and entertain the soul!  
Almost immediately after the first half begins, the Biblical Times Theater serves a delicious 7-course meal!
It's during the first half you're served a delicious 7-course meal catered from the Wood Grill Buffet.  The Restaurant is located right next door to the theater and best known for being the area's biggest and best buffets!

Wonderful servers bring delicious food!  A full 7-course-meal catered by the Wood Grill Buffet comes complete with hand-carved smoked turkey, wood smoked pulled pork, tender grilled chicken fillet,  herb-garnished red potatoes, home-style baked beans, crispy tossed salad, cheddar cheese biscuit, unlimited drink that includes your choice of tea, or lemonade, topped off with a mouth-watering piece of caramel cream cake.  The concert continues as you enjoy your meal. (Menu may vary depending upon show choice)

 Afterwards, there's a ten minute intermission, then the second half begins.  All four shows bring  exciting biblical drama to the stage!  You feel as though these truths are unfolding before your very eyes! Every story is a unique and enjoyable experience!

It's the 3-D holograms that make the Biblical Times Theater one of the best in Pigeon Forge! Through this unique technology, exotic animals appear onstage. There are holographic angels and talented performers!  What's really amazing is the stage performers join the holographic images in song! 

RESERVE TICKETS HERE for Days of Elijah - Blood Moon Rising, or any other one of these shows!