COZY PIGEON FORGE HOTELS
Pigeon Forge Hotels offer relaxing family accommodations to fit every lifestyle!  These  hotels, motels, and resorts are surrounded by the majestic beauty of the Great Smoky Mountains National Park, and located near most everything to see and do in Pigeon Forge!
FIND LODGING THAT'S RIGHT FOR YOU IN ONE OF THESE
PIGEON FORGE HOTELS
QUALITY INNS

This beautiful hotel sits right in the heart of Pigeon Forge!  You'll love staying near some of the most popular attractions in the area including Dollywood, the Old Mill, the Tanger Outlets Five-Oaks Outlet and more.  This hotel has everything you need for a wonderful and spiritual stay in the Smokies.  Enjoy a free breakfast, free WiFi, indoor/outdoor pools, a whirlpool, and comfortable rooms.  Come experience southern living "in style" at the Quality Inns and suites - Dollywood Lane, Pigeon Forge.

SPIRIT OF THE SMOKIES
You're spirit will definitely become "one" with the Spirit of the Smokies as you experience a stay at this beautiful condo lodge.  This condo-hotel offers comfortable deluxe double Queen beds, King Jacuzzi units, and private balconies.  Snuggle up to a comfortable Queen fireplace room on those cool summer evenings, or cold winter nights.  The Spirit of the Smokies has interconnecting mix and match condos.  This hotel sits next door to the Wood Grill Buffet Restaurant - One of the area's best buffets!
RAMADA INN NORTH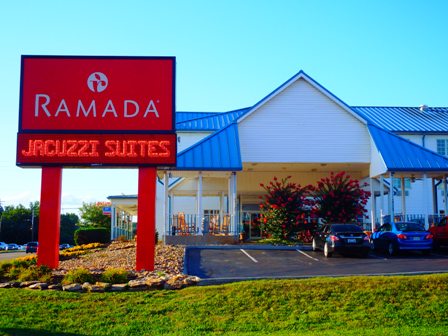 A relaxing stay at the Ramada Pigeon Forge North hotel is the perfect way to rejuvenate and enjoy the beautiful Smoky Mountains.   Start your day with a deluxe continental breakfast served every morning.  The rooms are clean and comfortable!  They have everything you need for a memorable stay!  Enjoy all amenities including a heated indoor/outdoor pool, a fitness room, and 32-inch flat-screen tv's!  Choose from rooms that offer fireplaces and hot tubs. 

ECONO LODGE RIVERSIDE
Not only is Econo Lodge Riverside one of the Pigeon Forge area's best value hotels, this award-winning facility offers southern hospitality that includes an excellent location, clean rooms, and a complimentary deluxe continental breakfast.  This hotel is perfect for the family because staying here means getting a good quality stay and great service on a budget!  This bargain hotel has everything you need in the way of amenities, along with the Little Pigeon Riverwalk and pavilion, fire pit, picnic tables grills, and more!

HOTEL PIGEON FORGE
You'll be "livin' it up at the Hotel Pigeon Forge!  Sure you can check out anytime you want, however, this is one hotel you'll never want to leave!  This hotel has it all!  These rooms have extra long beds, pillow top mattresses, fresh continental breakfast served free every morning, Free Wi-Fi, Free local calls, along with all amenities to make your stay the best it can be.  You'll love stepping out on the 48ft viewing deck and pool area.  Located on the main Parkway, you're within walking distance to some of the area's best attractions, shows, shopping, and more.  Hotel Pigeon Forge is an excellent place to bring church groups, or bring the entire gang for a fun-filled family reunion.

INN ON THE RIVER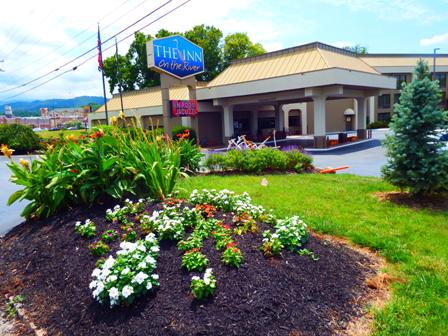 This award winning hotel has earned TripAdvisor's Certificate of Excellence five years in a row! There are lots of great reasons why The Inn On The River has been voted one of the best places to stay in Pigeon Forge.  It offers lovely views of the Little Pigeon River! There are magnificent views of the Smoky Mountains!  And it's located on the Parkway near everything to see and do in Pigeon Forge.  Enjoy comfortable guest rooms and mini suites, complimentary hot breakfast bar, and a family friendly lobby complete with board games, popcorn, and free coffee, tea, and hot chocolate around the clock! You'll experience perfect relaxation sitting around their luxurious indoor and outdoor pools!  The Inn on the River also offers a business center, free internet, and a conference room for business meetings.
NORMA DAN MOTEL
Norma Dan Motel is a famous landmark in the Pigeon Forge area and has been in operation for more than 50 years!   Located on the Parkway, there's lots to do within walking distance like shopping, and enjoying the area's most popular attractions, shows, and amusement parks.  There are 85 beautiful rooms with balconies, to choose from, along with a big outdoor pool, heated indoor pool,  and everything you need for the perfect stay in the Pigeon Forge area.
ISLAND DRIVE LODGE
MARRIOTT SPRING HILL HOTEL
Down home hospitality begins at Marriott Spring Hill Hotel!  You'll find yourself in a great location surrounded by the best outlet malls, restaurants, and theaters! Enjoy a spacious room with all the amenities. This luxurious Pigeon Forge hotel has a huge continental breakfast bar, a whirlpool w/waterfall, an indoor/outdoor pool, exercise room, and more! Choose Marriott's Spring Hill Luxury Hotel for excellent accommodations and a fun-filled stay in Pigeon Forge. 
TIMBER'S LODGE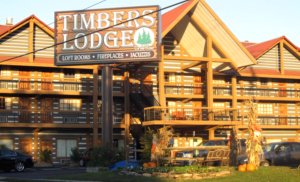 It's a lovely stay in the middle of town that gives you that "mountain cabin" feel!  Timbers Loge is your log home away from home!  You'll love the rustic cabin-like rooms that offering everything for a comfortable stay.  There's a nice outdoor pool, and the river runs directly behind the building.  And one of the nicest things  about Timbers Lodge....It's  pet friendly! 
There are more places to stay in Pigeon Forge than you could "shake a stick" at. These are just a very few accommodation selections available in Pigeon Forge!  Like I said, you can find a place to accommodate every lifestyle!  Most accommodations are nice, and affordable. And best of all, they are are just a short distance from The Great Smoky Mountains National Park.   Check Reserve Pigeon Forge.com for the many fine accommodations in the area!