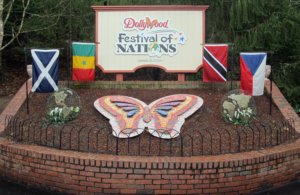 Spring Festivals
FESTIVAL OF NATIONS:  Mid March - Early April. Travel around the world without ever leaving the mountains during this amazing festival!  The Festival of Nations takes you into other cultures!  It's a wonderful opportunity to try new foods, hear new music, and find great gifts and souvenirs from other countries.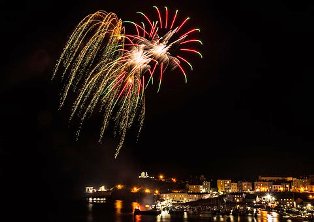 Summer Fireworks
SUMMER CELEBRATION - It's a great time to visit Dollywood!  Everything is in full swing during the summer!  The rides are going full force! The restaurants are all serving their summer treats!  Exciting shows are happening while the night sky lights up with a "fireworks extravaganza."  
Fall Harvest Celebration
HARVEST FESTIVAL:  Late September - Late October - Fall is the most beautiful time to visit the Smoky Mountains area.  With the season comes The Harvest Festival. The park is decorated beautifully! Enjoy gospel music, arts, and crafts, and delicious fall food and drink like hot spiced cider, and pumpkin pie.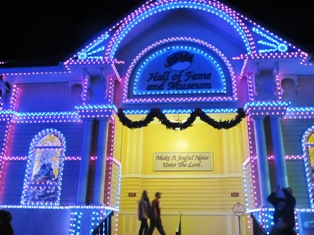 Smoky Mountain Christmas
SMOKY MOUNTAIN CHRISTMAS- "It's the most wonderful time of the year!" - especially in Dollywood!  It's a special time when the birth of Christ is celebrated in drama, and song!  The park is alive with thousands of colorful, twinkling lights.  Delicious foods and lighted parades transforms the whole park into a winter wonderland.