the incredible Christmas place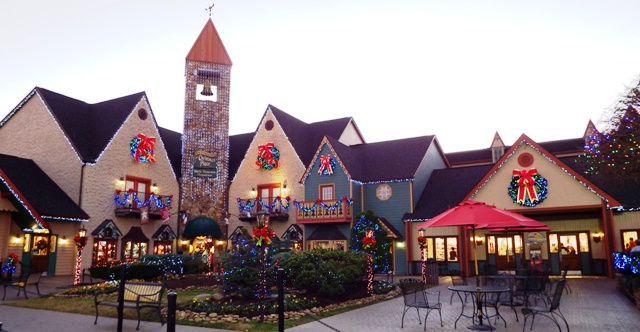 The Incredible Christmas Place is indeed the most "incredible" place to shop for Christmas!  It's the south's largest Christmas village and it's located in Pigeon Forge, TN.  This unique store is filled with everything that says "Christmas!"    Spend the day browsing their gigantic assortment of ornaments!  The trees are breath-takingly beautiful!  Many are adorned with themes, while others encourage you to create your own.   Find most every kind of indoor/outdoor lights!  Select from beautiful gifts for every person on your list.  
the incredible christmas place is the perfect spot to shop for everything you need to display the birth of jesus
Country Church




The holiday season brings us great joy as we celebrate the birth of Jesus!  The Incredible Christmas Place is "the place"  to find everything that serves as a reminder of that miraculous night of long ago. Choose from nativity scenes, beautiful angels, ornaments, and more!  Great choices include the "Happy Birthday Jesus" ornament, the "Jesus is the Reason" pillow, and bells like "The Little Lord Jesus."  There is a wide array of impressive merchandise depicting the Christmas story!  You must come see for yourself!

One of the season's most popular, and most beautiful item selections for Christmas is the church!  The place of worship holds such a unique significance during this special time of the year!  The beauty of the church is displayed in many ways, and again your best selection is going to be right here!  Choose from Village Churches, Holy Family Churches, church domes, lighted acrylic churches, country churches, and many, many more!  In every category, a beautiful church is a lovely reminder of a time of worship when a king was born! 



The traditional decorated tree has earned it's place during this holy celebration!  The "themed" Jesus Tree is a heart-warming tribute to the Savior who came to earth to save our world!  The Incredible Christmas Place has everything needed to create your own version of this awesome tribute!  Your individual style is sure to be among the many tree designs that include contemporary, retro, whimsical, classic, and of course, the beautiful traditional tree!  When it's time to decorate, ornaments of every kind are available to fit your unique design!  


Most everyone loves music!  Christmas tunes are among the most favorite of every genre!  The sound of music comes in many different varieties!  Whether it's beautiful carols and hymns, traditional tunes, holiday hits, or just the "ping" of the music box, it's all here!  

The Incredible Christmas Place is open year around for your shopping convenience.  This unique village is a showplace where tourists and locals come and enjoy the beautiful holiday spirit every day of the year!  It's located at 2470 Parkway in Pigeon Forge, TN.  If you're planning to visit the Smoky Mountains area, don't miss the opportunity to shop at this "incredible" place.  The Incredible Christmas Place!

U.T. Christmas Tree
| | | |
| --- | --- | --- |
| Village Shopping Area | Christmas Decor | Gigantic Christmas Showrooms! |