Sevierville Mall Stores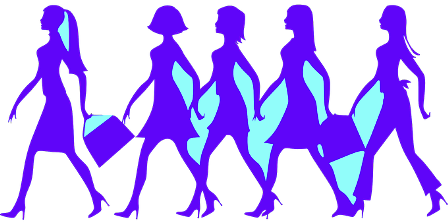 Sevierville mall stores, and other shops are awaiting you with great bargains, excellent venues, and one of the most exciting excursions of your life!  Prepare for a thrill in the Smokies as you visit these awesome stores!
Are you ready for Sevierville Mall Stores??  
They are ready for you!!!
TANGER FIVE OAKS MALL
| | |
| --- | --- |
| | By far the biggest shopping venue in the Smokies is Tanger Five Oaks Mall!  The photo below shows only a tiny portion!  Everything you could ever hope to find are waiting for you inside these mall stores!  I'm guessing maybe around 100 shops with most everything you could ever want or ask for.  Tanger Five Oaks have coupon books, and sales, and discounts.  Great restaurants like The Chop House sits inside this mall's borders.  It's easy to enjoy a full day of shopping fun right here!   |
THE MALL AT GOVERNOR'S CROSSING
| | |
| --- | --- |
| One of the biggest, and best places is the Governor's Crossing!  This huge outdoor center houses around 20 mall stores and carries everything from clothes, to books, and most every kind of knic knac imaginable!  Some of these stores are unique to Sevierville, while others are more familiar.   | |
ANTIQUE STORES
| | |
| --- | --- |
| | If you're into antiques, look no further than Sevierville!  There's lots of cool antique shops with some of the finest antiques you'll find anywhere!  Have a blast visiting these nostalgic shops with lots of great stuff from the good ole' days!  You'l  also see stuff for the first time that you'll  most likely fall in love with!  However, you won't know till ya check it out! |
Sevierville may be a tiny town in the Smokies, however, it's BIG on great shopping!  You're sure to always find most everything reasonably priced whether you're in a novelty shop, thrift store, mall, or specialty shop. They're all here and ready to offer you an exciting shopping adventure you're sure to remember!
SMOKY MOUNTAIN KNIFE WORKS
| | |
| --- | --- |
| Smoky Mountain Knife Works is another one of the Great Smoky Mountain's most popular shops located right here in Sevierville!  There's so much to see and do!  Sure they carry knives.....hunting knives, fishing knives, kitchen knives, pocket knives, decorative knives, I could go on and on here, however, the best thing for you to do is to do some shopping here for yourself.   You'll be entertained quite nicely as you watch the musical bears stage show!  Afterwards, visit the Knife Works museum, or go to the knife shop and make a knife of your very own!  I'm tellin' ya, it's a great Sevierville shopping experience, so "Come on Down!"  | |
BASS PRO SHOPS
| | |
| --- | --- |
| | You got it folks!!!  Your Sevierville shopping trip may include this famous sports (and more) shop that everyone loves!  Once you finally find a parking place and get inside, you'll see for yourself just how much Bass Pro Shops has to offer!  This experience is sure to be one of the biggest highlights of your Sevierville shopping trip!  It's a real experience for the whole family.  |