Smoky Mountain Media
Keeps you  "In The Know!"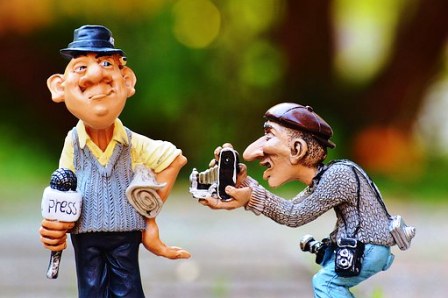 Looking for information about the Smoky Mountains?  Media experts in the area work hard to keep you up to date on  the latest happenings! These communication teams labor around the clock so you'll be "in the know" about everything in the area. Make your Smoky Mountain Vacation more interesting and informative by checking out these awesome folks who keep you informed with the latest news!
THE CHRISTIAN GUIDE OF THE SMOKIES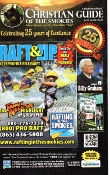 This awesome FREE guide is found most anywhere including restaurants, and visitors centers. It's popular in this area as well as other surrounding counties.   The small 5x8 booklet is an interesting read, and easy to keep up with! Find great information about area businesses, and attractions. Read feature stories by Christian icons like Charles Stanley, Joyce Meyer, and Billy Graham.   The Christian Guide of the Smokies is your best source for interesting stories, exciting contests, and spiritual encouragement! Let The Christian Guide of the Smokies be your guide to exciting vacation fun!
SMOKY MOUNTAIN VISITOR'S GUIDE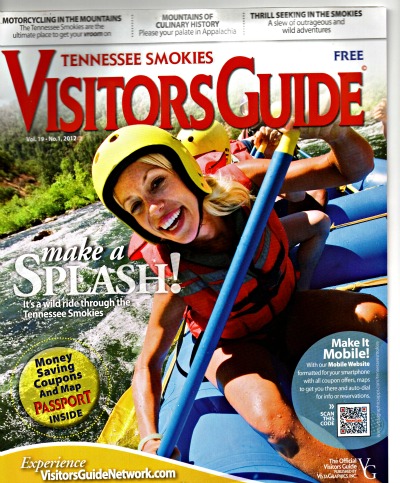 This free publication is an excellent source for most everything in the Smokies.  Find scheduled events, the latest happenings, area information,and feature stories about most everything you want to know.   The Visitor's Guide of the Smokies carries a wealth of information about the Great Smoky Mountains, and surrounding cities.  Find vacation tips, feature stories, hotels and attractions,an events calendar, and more! The Smoky Mountain Visitor's Guide can be picked up most anywhere you find coupon booklets, and brochures.     
SMOKY MOUNTAIN TV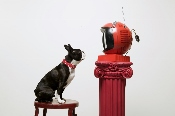 Black Bear TV is an on-demand media television network bringing you the latest the Great Smoky Mountains, Gatlinburg, Pigeon Forge, and Sevierville have to offer.  Area businesses are show-cased to help you choose where to go and what to do.  Their talented hosts are very knowledgeable.  Receive expert advice about the area.   View these business infomercials as often as you like by tuning in to smokymountainvisitorschannel.com.  Not only is it a great source to have while you visit, but you may also use it to plan your exciting Smoky Mountain vacation.
SMOKY MOUNTAIN MEDIA RADIO GROUP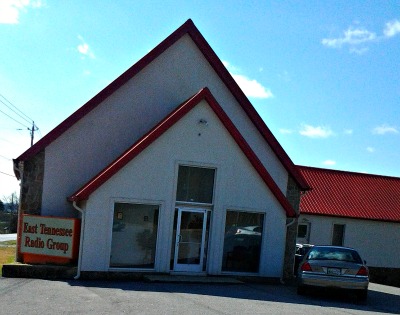 Let Mixx 105.5 FM Radio "rock" your world while visiting the Smokies.  Not only will you have great music, from the 70's, 80's, and 90's,you'll stay up-to-date with the latest weather forecasts.  Mixx 105.5's talented air staff will keep you entertained while you stay in tune with the latest happenings, including news, happenings, and events.  Stay close by for chances to win great prizes!  Mixx 105.5 FM has a sister station!  It's WSEV 930 AM!  Dolly Parton gained her first experience in radio at WSEV!   Listen to the Oldies!  Enjoy fine entertainment, and comedy routines, along with special interviews about area attractions, and more! The best "Mix" in the Smokies is Smoky Mountain Radio and YOU! 
THE MOUNTAIN PRESS
Up to the minute news begins with this newspaper!  It's a great source for finding up-to-date information on all the latest, including featured events.  There's so much going on, you'll have to pick up copies of the Mountain Press just to keep up! Read the latest headlines, find job openings, learn about "mountain life" keep up with sports and more!  Get the full story with the official newspaper of the Smokies - The Mountain Press! 
Whatever medium you choose, you'll find information to take you where you want to go in the Smokies.  Whether its saving money with coupon discounts, deciding where, or what to visit, becoming involved with the latest happenings, or just wholesome entertainment, media in the Smoky Mountains have done the research, and they have everything ready and waiting, so you'll be up to date on all the latest!
Jun 24, 18 03:37 PM

The hike to Abrams Falls is one of the most lovely in the Great Smoky Mountains National Park.

Jun 16, 18 02:20 PM

Be spirtually blessed and entertained as you enjoy Christian drama in the Smokies

Jun 08, 18 05:52 PM

Action Packed Pigeon Forge Attractions, and Shows