AWESOME SHOPPING INSIDE
THE OUTLET MALL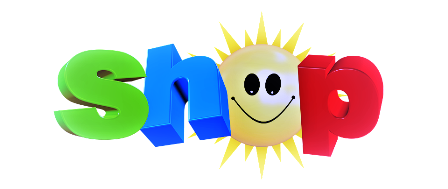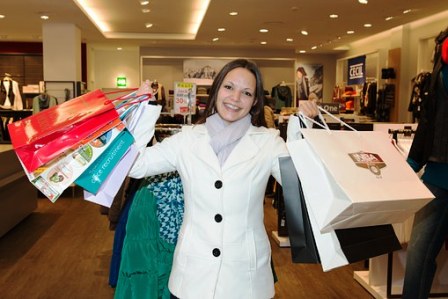 THE OUTLET MALL IS GREAT!!
Especially when you're shopping in the Smoky Mountains!
The old saying "shop til you drop" could have originated with these exciting shopping centers here in the Great Smoky Mountains. Everything you could ever imagine, or possibly want is right at your fingertips!
C'mon!  Let's see what kinds of awesome stuff we can find inside these great stores!
TANGER FIVE OAKS
| | |
| --- | --- |
| |  The most popular by far is Tanger Five Oaks!  "Mall Junkies" will flip! This mall is gigantic ..And it's "chocked" full of brand name stores! Every fashion and style is accounted for here! When it's time for a rest, you have your choice of great restaurants for fine dining. |
FACTORY OUTLET MALL 
| | |
| --- | --- |
| | As you drive down the main thoroughfare of Pigeon Forge, a big red roof will seem to jump out to grab your attention! That's the Factory Outlet and it's filled with mall stores!  It's been around for years, and known best around here as the "Red Roof."  Again, you'll come across some hot buys and cool prices! Here's more famous brand name items, souvenirs, and super great gift items. |
All shoppers unite! The Smoky Mountains are waiting to show you the shopping trip of a lifetime! So c'mon....LET'S GO SHOPPING!
GOVERNOR'S CROSSING
| | |
| --- | --- |
| | The shops at Governor's Crossing in Sevierville is a great place for unique "finds" in the Smokies!  This outdoor outlet filled with lots of great mall stores has more than a dozen shops to serve you.  There are some great restaurants nearby, a hair salon, and more!   Governor's Crossing is a wonderful place  for clearance, and and items on sale.  |
BELZ OUTLET MALL
| | |
| --- | --- |
| | This one doesn't get as much traffic as it used to, but it's still a great place to shop!  Mainly because it sits right in the middle of Pigeon Forge. What's left of this huge shopping center sits upon the hill,, while it's sister outdoor mall is located directly across the street.  It's 450.000 square feet of famous brand outlet stores!  This mall sits directly off the Parkway directly behind Timbers Lodge.  While you shop, enjoy a magnificent view of The Island's "Sky Wheel!" |
GATLINBURG MOUNTAIN MALL 
| | |
| --- | --- |
| | Gatlinburg's finest sits right downtown across from Ripley's Aquarium!  This unique mall has so much to offer!  It''s really a fun place to shop.  There's about five floors of those one-of-a-kind type stores with truckloads of most anything you're looking for!  Thirty-six stores in all! Some things you're not looking for, but will manage to fall in love with!  And great bargains you won't be able to find anywhere else.   |
Jun 24, 18 03:37 PM

The hike to Abrams Falls is one of the most lovely in the Great Smoky Mountains National Park.

Jun 16, 18 02:20 PM

Be spirtually blessed and entertained as you enjoy Christian drama in the Smokies

Jun 08, 18 05:52 PM

Action Packed Pigeon Forge Attractions, and Shows