Pigeon Forge Tennessee
THE "FUN" CAPITOL OF THE SMOKIES
IT'S PIGEON FORGE, TENNESSEE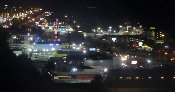 How did this Smoky Mountain town  get its unusual name?
In the 1920's, a fellow called Issac Love came and here with his son.  They built an iron forge, and a mill, which were both named "Pigeon Forge." Later, there was a post office bearing the name! Everything kept growing, and before we knew it, we had a whole town called Pigeon Forge!
WE'VE COME A LONG WAY IN PIGEON FORGE TENNESSEE BABY!!!  
YA GOTTA SEE US NOW!
This town is almost like an amusement park! Thrill rides are everywhere! You can find most anything from upside down "flip" rides to zip lines & fast-paced go-cart action! There's shopping, horseback riding,theaters, museums, restaurants, and some awe-inspiring mini golf courses!
One of the best ways to spell "fun" in this town is D-O-L-L-Y-W-O-O-D! People come from around the world to see this exciting theme park! Dollywood creates that "special" kind of fun!  Oh, you know...The kind that creates treasured memories!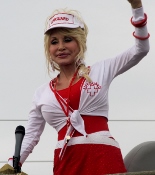 It's where the DOLLY parade happens every year! Grand Marshall, Dolly Parton glides down the street on a beautiful float waving to fans who stand enthusiastically waving back.
However, you must experience this mountain "wonder" for yourself!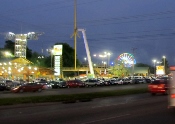 I'll give you no guarantees as to how many pigeons you'll see when you get here, but I do promise you and your family will enjoy an adventure of a lifetime in Pigeon Forge, Tennessee!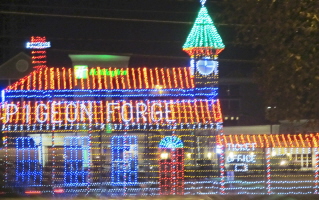 It is the home of Winterfest where millions of tiny colored bulbs light up the whole town like a Christmas tree and stays lit throughout the whole winter season!
Jun 24, 18 03:37 PM

The hike to Abrams Falls is one of the most lovely in the Great Smoky Mountains National Park.

Jun 16, 18 02:20 PM

Be spirtually blessed and entertained as you enjoy Christian drama in the Smokies

Jun 08, 18 05:52 PM

Action Packed Pigeon Forge Attractions, and Shows