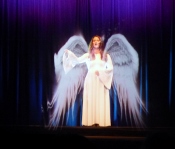 Biblical Times Theater

BIBLICAL TIMES CHRISTMAS SHOW features the Christmas story in a unique way using holographic images.  The  story is brought to life in live drama, music, and beautiful testimonies from each of the performers.  A delicious 7-course meal is included.  It's a wonderful meal served in "biblical proportions!  This high-energy show is a spiritual blessing that is sure to delight every member of the family.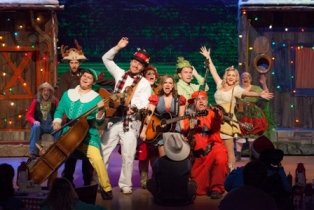 Hatfield and McCoys Theater

HATFIELD & McCOYS THEATER'S" CHRISTMAS DISASTER"  is a Christmas dinner and drama about a bitter conflict between two families continues as neither family stops feudin' for Christmas.  It's a show filled with hilarious holiday disaster and things are bound to go wrong.  Guests will be cheering for the Hatfields or the McCoys. The show has lively new characters, an all-new ghost scene, new musical moments, plenty of new laughs and upbeat Christmas music.  It is lots of good, clean, family Christmas fun!"                                          

Dolly Parton Stampede

DOLLY PARTON'S STAMPEDE is a  "high-spirited " Christmas and drama that's exactly what you need to help to make your Christmas bright!  Enjoy an awesome Nativity with live animals as the story of the birth of Jesus is told in complete detail.  This amazing story is brought to life bringing with it the warmth and joy of the true meaning of Christmas.  Be amazed by colorful holiday decorations while enjoying a delicious four-course Christmas feast.  There's exciting competition between the North and the South!  You may even see old Santa Claus himself!  This delightful show is a Christmas celebration at its best!