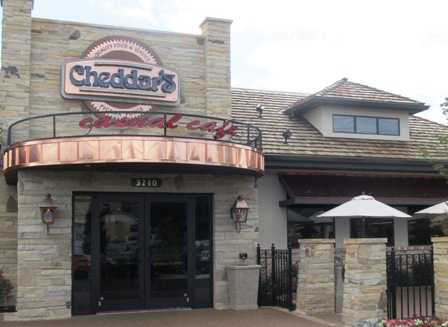 Cheddar's Casual Cafe
Good food at a good price!  Come early, or make reservations!  Cheddars is one Pigeon Forge Restaurant that stays busy most all the time.  The service is great, so you're sure to feel right at home.  The menu includes burgers fries, full meals like grilled and fried chicken, fish, pork, steaks etc...complete with vegetables and desserts  For those of you who are watching your weight, there's even light menu items.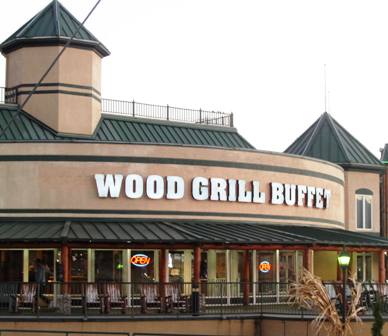 Wood Grill Buffet
If you're lookin' to git a "belly full," The Wood Grill Buffet in Pigeon Forge has wholesome, delicious food!!  It's definitely one of the best place to go!  It's the Smokies' largest Buffet! There's over 200 items to choose from including Wood Grill steaks, smoked baby back and spare ribs, hand carved ham, tender roast beef, a seafood grill, and desserts galore!  There's even foods from other countries like Mexican, Asian, and Italian!