google-site-verification: google8a28c579d4d1d50e.html google.com, pub-1056893086583015 , DIRECT, f08c47fec0942fa0 google.com, pub-, DIRECT, f08c47fec0942fa0
LIFECHANGERS OUTREACH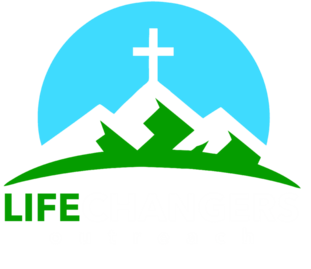 God has called LifeChangers International to demonstrate the Kingdom of God "on earth, as it is in heaven" through three points of "LIFE" by..


.Establishing…- The rule of Jesus by preaching the gospel of the Kingdom.- A place for the flow of the "true" prophetic word.- A place of healing and restoration…body, soul and spirit
.Equipping…- Every member in the Word of Faith.- Every member for the ministry of evangelism, discipleship and healing.- The Family of God to live in Covenant.
Preparing…- A place for the manifestation of God's presence and power through Praise, Worship and Prayer.- The Church for the imminent return of Jesus for His Bride.
LifeChangers International Outreach - Their Vision




LifeChangers outreach center is an outreach to help men and women overcome drug and alcohol addictions, or any other life controlling problem, using the Word of God and the power of Jesus Christ. We are a 12-month work-study program that is designed to bring restoration and healing to those bound by addictions. We use bible studies, biblical counseling methods, discipleship training, prayer and worship to introduce people to a personal relationship with Christ. We have watched many people be set free from addictions and go on to live healthy, productive Christ-centered lives. We are not government funded in any way, but function strictly from support from people in the community as well as local churches. We are a legitimate 501c3 with a federal tax ID number 46-1158317. We do various outreaches and fundraising events to help support the cost of the program and thus are able to accept clients at no monthly cost to them at all. Please check out our website for more info for our ministry at www.lifechangersoutreach.com

LifeChangers International Outreach - Their Beliefs

-

We believe that in order to live the holy and fruitful lives that God intends for us, we need to be baptized in water and be filled with the power of the Holy Spirit.

- We believe in the power and significance of the Church and the necessity of believers to meet regularly together for fellowship, prayer and the equipping of the saints by the Word of God.

- We believe that God has individually equipped us so that we can successfully achieve His purpose for our lives which is to worship God, fulfill our role in the Church, serve the community in which we live and reach a lost and dying world with the gospel of Jesus Christ.- We believe that God wants to heal and transform us so that we can live healthy and blessed lives in order to help others more effectively.

- We believe that our eternal destination of either Heaven or hell is determined by our response to the Lord Jesus Christ.- We believe that the Lord Jesus Christ is coming back again as He promised.
Life Changers International is located at 202 Sugar Hollow Road in Pigeon Forge, Tennessee.

DIRECTIONS:  Traveling from Sevierville on the Parkway, turn left at traffic light #1 in Pigeon Forge. LCI is a regional church with members coming from Knoxville, Strawberry Plains, New Market, Dandridge, Kodak, Sevierville, Maryville, Seymour, Pigeon Forge and Gatlinburg.

Service Times: Sunday Morning Worship 10:30 am


Wednesday Evening Worship 7:00 pm.  Our Church is located at:202 Sugar Hollow Road
Pigeon Forge, TN 37863
RELATED PAGES
---
| | | |
| --- | --- | --- |
| CLICK HERE | At Smoky Mountain Heartsong our desire is to help you plan the perfect vacation and feel the presence of God as you experience His awesome creation!!  We'll show you exciting places, share ideas, and offer helpful tips so that you'll be in-the-know  about everything that happens here!   | |

Come To Me, All Ye That Labour And Are Heavy Laden, And I Will Give You Rest. - Matthew 11:28