TIMESHARE RENTALS AND SALES
IN THE SMOKIES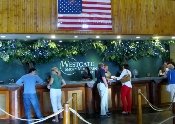 TIMESHARE RENTALS 


Another awesome way to stay
In the Great Smoky Mountains! 
So what are time share rentals exactly?  It's a form of property ownership (usually condominiums) held by multiple parties where each member has the right to use the property during a certain time period.   A rental comes about when a member of the timeshare party rents the property instead of using it themselves.  
Whether you want to own one or participate in renting, this type of lodging is another ideal way to enjoy luxurious living in more ways than one!  
You'll definitely be impressed by these lovely timeshare rentals!
BLUEGREEN VACATIONS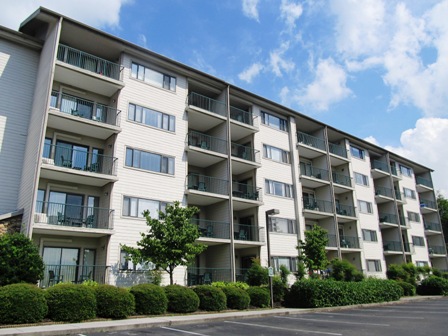 Bluegreen has locations in Pigeon Forge, and Gatlinburg.  Of course you can buy timeshares, however renting is also available.  They offer timeshares throughout the U.S. as  well as Aruba, and the Bahamas.Bluegreen offers a unique ownership plan; one that offers quality, flexibility, and satisfaction.  There is an exchange network available with more than 4,000 resorts and vacations worldwide that also includes hotel stays, and cruises.  Enjoy the great outdoors by discovering an exciting Bluegreen vacation.  
MARRIOTT TIME SHARES
The name "Marriott" is well known here in the Smokies, as well as everywhere else in the world!  Marriott has a vacation club featuring both sales, and timeshare rentals. Take your dream vacation right here,or anywhere else in the world.  Marriott's vacation club is on a point system that allows you to go on vacation every year.  Marriott offers two main types of vacation club ownerships.  Week Ownership requires you stay for a week at your Marriott timeshare, or go through Interval International and exchange your timeshare for any other Marriott or Interval International affiliate.  
Marriott Vacation Destination club Points Ownership lets you purchase points.  Points are allotted each year allowing owners to bank, borrow, and transfer Destination points. This gives you more flexibility, and makes for an easier way to vacation.

SELLMYTIMESHARENOW TIME SHARES
Brand names like BlueGreen and Marriott, though extremely high quality can be pretty pricey if purchased or rented directly.  This is where SellMyTimeshareNow comes in; you can buy or rent a timeshare in the Smokies through this private online reseller at up to 70% off.  Obtaining timeshares from current owners rather than the resorts themselves has become an increasingly popular option for those wanting luxurious accommodations on a budget.  Find timeshare rentals in Gatlinburg or Pigeon Forge Timeshare rentals in their huge inventory for a much lower priced vacation!
There are lots of folks who love the timeshare method of vacationing.  They would not travel any other way!  When you're ready to plan your vacation in the Smokies, consider buying, or renting Timeshare rentals so you can plan your vacation your way and know exactly what you're getting every time!