Planning your

"Penny Pinching" 

Vacation



PENNY PINCHING IDEAS
A Penny Pinching vacation in the Great Smoky Mountains is a great way to save money, and enjoy exciting things to see and do without spending lots of money!  Sound interesting??  Read on....
TOUR BUS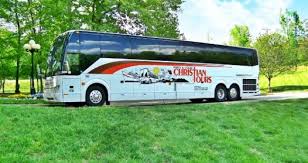 The best way to start "penny-pitching" is by leaving your vehicle at home and boarding a tour bus.  Virtually everything has already been paid for in advance.  All you do is enjoy a relaxing ride!  
Area attractions welcome those on tour.  In many cases, you receive special recognition just because you're with a group.  Deals are usually included at some of the nicer restaurants in the area. You won't be fighting traffic!  Hotel accommodations are provided!  And the most popular things to see and do here are already chosen, so you see the best the Great Smoky Mountains has to offer!  
THE TROLLEY
With gas prices soaring, parking your vehicle and cruising around on the area's trolley is a "real plan" if you're trying to save money.  It's the "penny pinching" thing to do!  There are trolley stops all over the area, so they are easy to catch.  Many hotels offer trolley pick-ups! Trolley costs are very reasonable as opposed to a tank of gas! It's a great way to save on parking.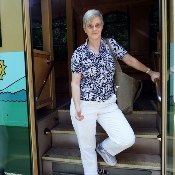 The "Off Season"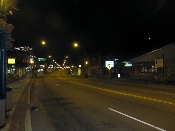 Get more "bang for the buck" by planning your trip during the "off season."  Hotel rates decrease dramatically, more so during the week than on weekends.  Several have indoor waterparks!   Malls, and souvenirs shops usually have good sales so they'll be ready to stock the new "in season" stuff.
You'll be amazed at how easy it is to drive around as a result of less traffic.  Everything is much easier to get to, and you'll save gas by not having to wait at every corner.  Only a few places remain closed during the "off season."  Most everything, including the shows, restaurants, and most of the roads in the mountains remain open.  Accept, of course, during inclement weather.  

WELCOME CENTERS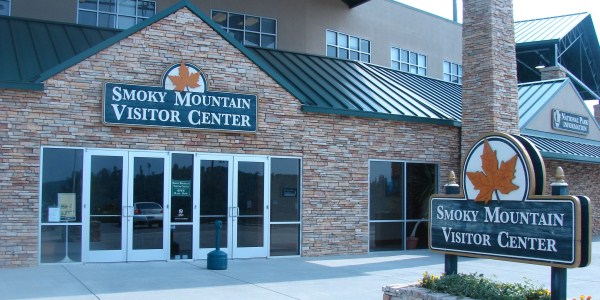 These are scattered throughout Sevierville, Pigeon Forge, and Gatlinburg.  You can always find a warm, friendly smile here.  Welcome centers are an excellent source for information!  Many offer hot coffee, and snacks FREE!  But best of all, it's where you find coupons!!  Lots of coupons! Books of coupons!  Coupons for discounts on food, and attractions!  Coupons to buy one get one free!  Coupons for free gifts just for coming for coming in.  If you're going to do the "penny pinching" vacation, do it right and stop by those Welcome Centers!  These folks will treat you right!
Finding ways to cut costs is easy to do in the Smokies.  Folks around here realize times can be tough, and they'll offer a good break where they can.   For instance, if you buy tickets for Dollywood after 3:00 p.m., the whole next day is free!  You'll find discount shops, great sales, and thrift stores with nice selections at low cost.  Resorts in the area offer free tickets to area shows, attractions, and theaters, and sometimes even spending money in exchange for a couple hours of your time to allow them to introduce you to their properties.  There are lots of activities year around!  Many are free of admission!  It's a good idea to find out what special events are taking place as you plan your trip.
Jun 16, 18 02:20 PM

Be spirtually blessed and entertained as you enjoy Christian drama in the Smokies

Jun 08, 18 05:52 PM

Action Packed Pigeon Forge Attractions, and Shows

Jun 08, 18 05:12 PM

Smoky Mountain Heartsong is A Christian-based site connecting the beauty of God's creation of the Smokies with things to see and do in the area.