SMOKY MOUNTAIN BAKED BEANS
GOOD FOR YOUR HEART......
BAKED BEANS IN THE SOUTH
| | |
| --- | --- |
| | Southern Baked Beans is a Smoky Mountain tradition that's been around for years!  The closer south you come, the tangier they get!  Why?  Because we love to throw in the yellow mustard!  There are several different kinds grown in the Smoky Mountains area, however this dish has been a tradition around here for years.  Mainly because they are so good for you! |
HEALTH BENEFITS
All beans are healthy and satisfying!  Below is a listing of just some of the reasons you need to add a dish to your meals.
Beans are a popular dish mainly because there are many different ways to cook them.  There are stewed Cowboy beans that tastes like chili.  Of course the famous barbecue,  and casserole dishes with bacon.  It's a dish that much more favorable than it used to be!  One of the best way to add flavor is with a nice big piece of pork!  Other ways are to include maple brown sugar, barbecue, and an all-time favorite is sweetened with honey.
WHY EAT BAKED BEANS?
| | |
| --- | --- |
| | One reason is because the are so G-O-O-D!  Another reason is because they are so good for you!  Most every kind of legume is filled with nutrients.  They have plenty of iron, potassium, folic acid, and help promote healthy cell production.  Is your metabolism slow?  A good bowl of beans can help speed it up!  Most importantly, they are actually are good for your heart!  So eat up!   |
SMOKY MOUNTAIN RESTAURANTS WHO SERVE LEGUMES
Most of the restaurants in the area serve beans in some form or fashion.  However, if you're looking for a plate of southern fixins, below is a list of where to go to find some really tasty dishes!
Calhoun's

Mama's Farmhouse

Old Mill Restaurant

Cracker Barrel

Cheddars

Golden Corral

The Wood Grill Buffet
  A can of these famous legumes goes a long way in the Smokies!  They're great for camping!  Eat them hot, or right out of the can!  Pop them in the oven, or stew them over a hot fire.  Make a sandwich, or mix them with hamburger!  You may even be able to come up with some great ideas of your own! However you decide to fix them, you can't go wrong! 

Baked Beans And More From Bush Beans!
Quality southern-style beans!  It's What Bush Brothers has been about for over 100 years.  The company started in neighboring Chestnut Hill, Tennessee with a secret family recipe, and a product you can trust. Bush Brothers offers nothing less than the best!  They offer exceptional quality and good taste in everything they do!

Tourists come from everywhere to visit the Bush Beans Company!  It's plenty of good cooking at the  cafe!  Shop for fun, and unique souvenirs!  Spend hours inside the Bush Brothers museum!  Catch a great show about the company's history!  Walk through a giant tin canIn the Smokies, we're all about the beans and  Bush Brothers is sure-fire proof!

GATLINBURG BEANS AND CORNBREAD FESTIVAL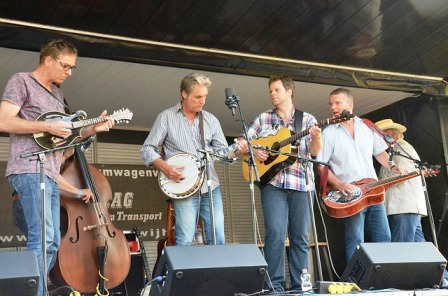 It's a food so wonderful it calls for celebration!  The Gatlinburg Beans and Cornbread Festival is an annual event held each year in May!  Sponsored by Bush Brothers & Company, this fiesta features a cook-off, food-tasting, mountain music, antique engines and more.   It's a time to celebrate Smoky Mountain tradition.  Businesses, area restaurants and caterers are on the scene with fancy dishes, and sharing the latest recipes.  It's a time of tournaments, and friendly competition.  There's an unbelievable amount of beans here so you'll want to buy a spoon for $10 so you can sample them all!  Admission is free for this Gatlinburg Festival.  Call for more information at 1- (800) 588-1817.
Jun 16, 18 02:20 PM

Be spirtually blessed and entertained as you enjoy Christian drama in the Smokies

Jun 08, 18 05:52 PM

Action Packed Pigeon Forge Attractions, and Shows

Jun 08, 18 05:12 PM

Smoky Mountain Heartsong is A Christian-based site connecting the beauty of God's creation of the Smokies with things to see and do in the area.