PIGEON FORGE ATTRACTIONS
PIGEON FORGE ATTRACTIONS

A "Whirlwind" OF FUN!!
Laughter is good medicine! So laugh hard and have a ball!  From spectacular arcades to thrilling amusements, Pigeon Forge has winning entertainment that keeps you grinning from ear to ear!

PARROT MOUNTAIN
AND THE GARDEN OF EDEN
Parrot Mountain is one of the more spiritual Pigeon Forge attractions!  It's the perfect place to feel God's presence and enjoy His creation. Walk through the garden to enjoy beautiful replicas that tell the story of Jesus birth, death, and resurrection.  Colorful birds talk, sing, and sit on your shoulder while eating from your hand!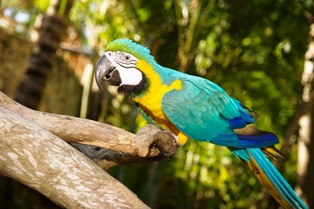 DOLLYWOOD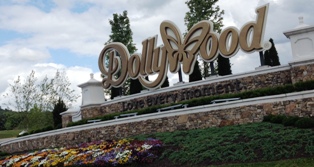 Dollywood is one of the country's most awesome theme parks and it gets bigger and better every year!  There's always something new and exciting!  Enjoy thrilling rides, great shows, delicious foods, and perhaps even a friendly smile and a wave from Dolly Parton herself! 
DOLLYWOOD SPLASH COUNTRY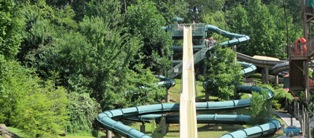 Dollywood Splash Country is the idea place to "get your splash on!"  If your idea of fun includes getting wet, you're going to love this park!  The above photo is only a peak at the exciting slides you're going to experience!  From kiddie rides, and slides to wave pools and daredevil drops, Dollywood Splash Country has it all!  
TITANIC MUSEUM
The Titanic Museum is an amazing place to visit!  There's so much history here!  It's a great place to spend a whole day!  There lots of original artifacts from the original Titanic.  Become an actual passenger and learn your fate at the end of the tour!  Sit inside a lifeboat replica!   Feel the water temperature at the time of the ship's sinking!  Walk the Grand Staircase! It's educational and fun for the whole family!  The Titanic Museum hosts exciting events throughout the year! 
THE WHEEL
 The Sky Wheel, located inside "The Island" is the perfect place get an areal view of Pigeon Forge! Standing at 200 Ft., the wheel gives you a "bird's eye" view of the whole city. Seating four passengers comfortably, It's air conditioned in the summer, and heated in the winter.  The Island also includes kiddie rides, great shops, and restaurants, an arcade, music shows, and  more.  

HOLLYWOOD WAX MUSEUM
This museum is home to the stars!  If you're into TV, movies, and everything "Hollywood" you'll have a blast here!  See the most famous stars!  Pose in scenes from hit movies!  This museum has three exciting floors filled with some of the most famous wax celebrities in the world. The Hollywood Wax Museum is three exciting attractions in one! After experiencing a wonderful time inside the museum, check out the Castle of Chaos, and Hannah's Maze of Mirrors 
WONDERWORKS
WonderWorks - The museum for the mind!  It's an interesting on the inside as it looks on the outside!  Every member of the family will find this attraction fun, and challenging!  There's lots of mind games, unusual rides, and freaky things to do!   This  "upside down" world is sure to be an experience you'll want to live over and again!  .
MAGIQUEST
Take the challenge! Chose your wand! You will become a trained Magi! Your quest...Follow clues throughout the castle's top floor. Meet with wizards, walk through secret doors, discover treasure! This thrilling interaction game sends you on an exciting mission! With the wave of your magic wand, it is you who unlocks the door of your own destiny!  Will you find what is needed to move to the next level? How much gold will you discover? Do you have the power to defeat the opposition? Visit Magiquest and find out!  
NASCAR SPEED PARK
Satisfy your "need for speed" at this exciting racing park!  It's a full day of family fun with lots of cool go-carts, roller coasters, amusement rides, and more.  There's a souvenir shop with plenty of great selections of fun stuff, and a speed levels to accommodate the slowest,or fastest riders.
BEAR COUNTRY FUN PARK
There's so much to see and do in Bear Country!  This fun park is filled with great family fun both inside and out!  The go-cart rides are a real blast!  Bear Country's track is 3-stories high!  You can ride in a single cart, or take a friend with you in a double cart!  There are blaster boats, a new arcade with loads of great prizes, and a super kids area complete with a carousel, and more!   Every day is an exciting day of fun when you visit Bear Country!
Located on the beautiful Pigeon Forge Parkway
These are just a few of the many attractions you'll find in Pigeon Forge!  For a complete listing of the many places to visit, and things to see and do, use the information below to contact the area Chamber of Commerce.
Pigeon Forge Attractions
247 LaFollette Circle
Pigeon Forge, TN
Phone: (865) 453-716-6199
Toll Free:  (855) 716-6199
Website:  http://www.pigeonforgechamber.com/