LOG CABIN PANCAKE HOUSE
LOG CABIN PANCAKE HOUSE  This is the place where friends meet!  This cozy Gatlinburg restaurant is filled with lots of fun, laughter, and friendly folks.  The spacious dining area offers a comfortable setting while you enjoy plenty of good food from their all-you-can-eat soup and salad bar. The Log Cabin Pancake House is always a popular spot for breakfast!  They have a huge selection of pancakes and waffles of most every kind!  There's eggs, country ham, sausage, biscuits, gravy, and more.  If you choose to sleep in,  show up later and enjoy a hot lunch buffet, hamburgers, and country-style dinners.  This restaurant is on the Historic Nature Trail - Airport Road.

BUBBA GUMP SHRIMP COMPANY  It's one of Gatlinburg's most popular restaurants!  Located on the main strip, this unique restaurant is more than just a place to eat, it's a real adventure.  Based on the movie, "Bubba Gump Shrimp Company" offers a twist you won't find anywhere else.  You'll enjoy interesting wait service, paraphernalia from the movie, and a gift shop.  But most importantly, you'll enjoy some of the best steaks and seafood you ever "set your mouth to!"  You'll find Bubba Gump at 900 Parkway at traffic light #8 in Gatlinburg.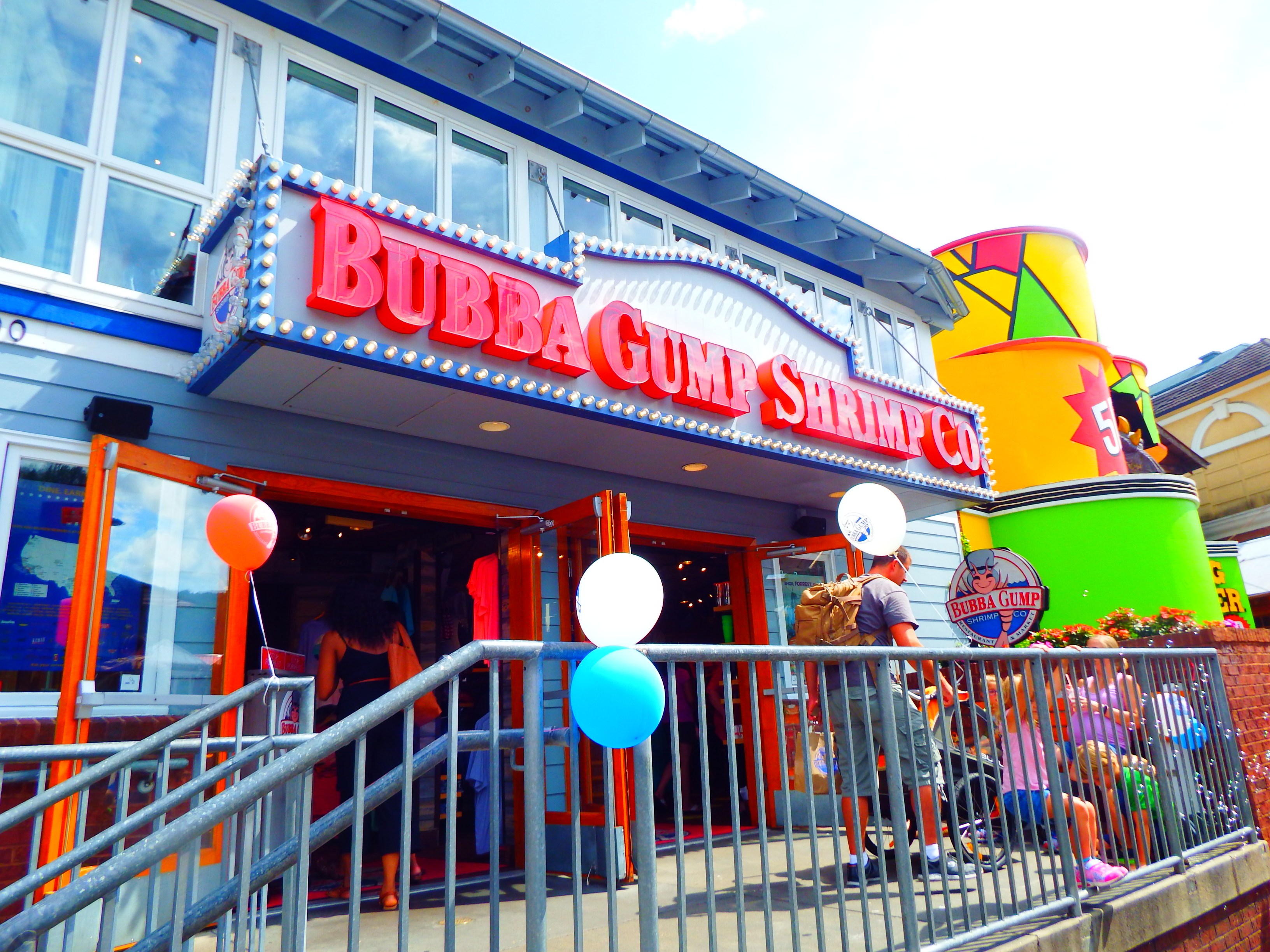 Bubba Gump Shrimp Co.