Titanic Museum.... 
And Other Great
Smoky Mountain Museums
The Titanic Museum And Other Smoky Mountain Museums Are Educational and Fun!
Are you ready for some educational fun? Then come visit  exciting museums of the Smoky Mountains! You'll enjoy yourself so much, you won't even think about all the great things you're learning!

| | | |
| --- | --- | --- |
| | One of the most popular of the museums is the Titanic Museum in Pigeon Forge.  The Titanic and other fine museums are spread throughout the Smoky Mountains area!  You'll want to visit every one!  Exciting events are always happening at the Titanic Museum!  Spend the day viewing artifacts from the original ship!  Steer the ship!  Walk the grand staircase, and more! The Titanic Museum is 30,000 square interesting exhibits!  An exciting day of fun, and education is had by all who visit the Titanic Museum. | |
NEW FOR 2018




TITANIC LEGO EXHIBIT



| | | |
| --- | --- | --- |
| Builder Was Only 11 Years Old When He Constructed The Ship Using Lego Blocks | Byrnjar Karl (Now Age 15) and Myself | Exquisite Titanic Lego Model Back-dropped by the Captain of the Titanic Ship |
BYRNJAR KARL
TITANIC LEGO BUILDER
INTERVIEW
It's the world's largest replica of the ship, Titanic and it was built with lego bricks!  It all started as the dream of a 11-year-old boy with Autism from Iceland.  Two of his favorite things were trains and legos and he wanted to build something spectacular!  When he came across some information about the Titanic, he knew exactly what to do!  This replica of the world's largest ship is now on display at the Titanic museum in Pigeon Forge, TN.  Taing 11 months to build,  it's a "whopping" 26 x 5 ft with a total of 56,000 lego bricks!
You'll spot this museum's unique structure as soon as you arrive in Pigeon Forge!  It's as awesome as the museum itself! The colorful painted building, the huge display of familiar Hollywood Wax Museum.  Hollywood faces, and the giant King Kong immediately draw your attention to one of the Smokies' most fascinating museums!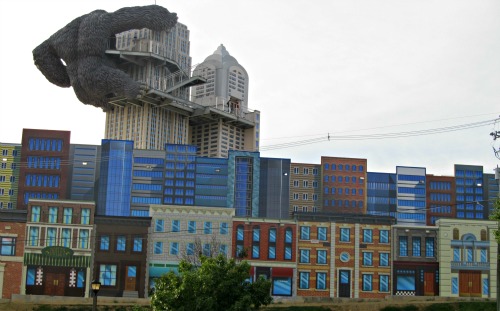 Did you ever have dreams of meeting your favorite star?

 The life-like figures inside the Hollywood Wax Museum make you feel as though you're meeting some of the world's most famous celebrities!  Learn interesting facts, pose with your favorites, get into some movie action right next to your favorite actor/actress!  Afterwards, try your game skills inside the Castle of Chaos!  Lose yourself inside Hannah's Maze of Mirrors! Find your way out and rescue Princess Hannah!  The Hollywood Wax Museum is an exciting adventure for the whole family!
Stories from the Bible come alive at the Christ In The Smokies Museum and Gardens.  Watch the eyes of Jesus as they follow you! See waxed Bible characters come to life through special effects and lighting.  Shop for spiritual gifts. This "one of a kind" museum is sure to give the whole family an awesome experience in biblical teachings.
Some of the biggest stars in Hollywood are cars!  You can meet them right here in Gatlinburg at the STAR CARS MUSEUM! See vehicles from Hollywood movies, and TV shows!  On display now is the 1966 Bat mobile From exhibits of hit movies to personal cars of the stars, you'll see an extreme collection where the biggest star is the car!
Up for a brain challenge? Then you've got to visit WonderWorks!  This Pigeon Forge museum is totally an imagination station! There are over 100 exhibits! All interactive! Travel upside down on a bike! Ride a virtual roller coaster you create yourself! Take a ropes challenge course, and much, much more! This is one museum that will flip you upside down...literally!  Whatever Smoky Mountain Museum you choose,  whether it's the Titanic Museum, or one of these other fine Smoky Mountain museums, you can believe it will be an exciting adventure for the whole family!
Museum of Salt & Pepper Shakers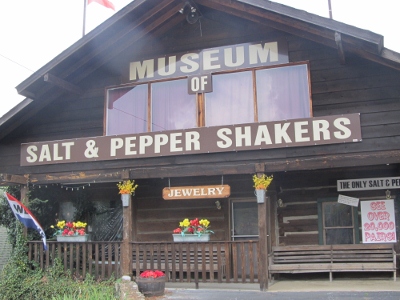 Salt and Pepper Shaker Collectors unite! You've got to see this awesome Gatlinburg museum!  With over 20,000 salt and pepper shakers (and growing) you'll have the time of your life inside this unique museum!  See salt and pepper shakers from around the world! Short ones! Tall ones! Cute ones! And small ones! See celebrity ones, or find your favorite cartoon!  It's an exciting adventure the whole family will enjoy! And after you've visited this exciting museum, go by the gift shop and pick out a pair of unique salt and pepper shakers to take home!

You will not believe your eyes when you see all the unusual and mind-boggling things you'll discover while visiting Ripley's Believe It Or Not Museum.  Spend hours rambling through over 500 artifacts of strange oddities.  Come to your own conclusions as to whether your going to choose to BELIEVE IT OR NOT!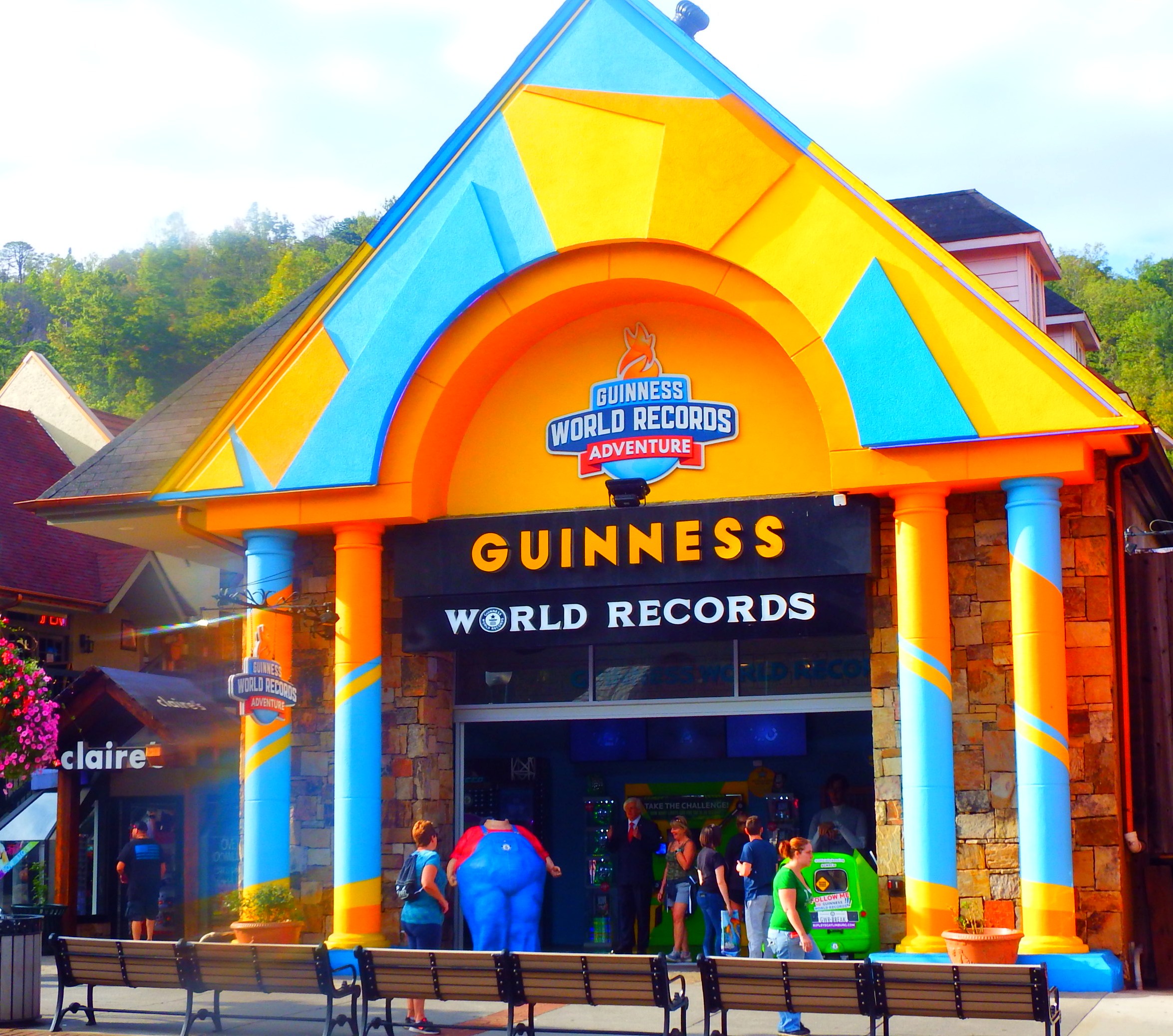 You'll become both dazed and amazed with some of the most interesting exhibits Gatlinburg has to offer at the Guinness Book Of World Records.  Be astounded by the marvelous successes and achievements of those who set out to achieve outlandish goals. View wax figures of most unusual people!  Come aboard Noah's Ark! Stand beside the tallest man!  You'll be captivated with every "real life experience" exhibit this museum has to offer!

Aug 13, 18 03:00 PM

The Glades of Gatlinburg - The largest community of independent artisans in America!

Jun 24, 18 03:37 PM

The hike to Abrams Falls is one of the most lovely in the Great Smoky Mountains National Park.

Jun 16, 18 02:20 PM

Be spirtually blessed and entertained as you enjoy Christian drama in the Smokies