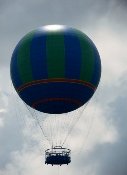 NEW EXPANSION COMES TO DOLLYWOOD - The new Dollywood Wildwood Grove is scheduled to open in May 2019!  Enjoy the thrill of 6 new themed rides, Indoor, Climate-Controlled play, Outdoor Water Play, 4 New Woodland Characters, A New Restaurant and more!  The beautiful new Wildwood Tree will feature both daytime and nighttime experiences.   Your curiosity will come alive as you enjoy new adventures like Tree Top Tower, The Great Tree Seing, Black Bear Trail, Frogs And Fireflies, Character Friends, Wildwood Creek, and more!  Enjoy Dollywood as never before inside Wildwood Grove!
SMOKY MOUNTAIN SONG WRITER'S FESTIVAL - AUGUST 11-18 - Gatlinburg is once again hosting the Smoky Mountain Songwriters Festival now through August 22.  This event is for music fans and songwriters alike!  This festival is an excellent opportunity to hear amazing stories behind some of the biggest hits of our time.  Meet "Hit-Making" songwriters!  Sign up for workshops!  Perfect the art with professional critiques!   Are you a songwriter?  Submit your song to the songwriters contest!  Compete in a Band Playoff!  Enjoy FREE live music!  This festival is a time of celebration of  the roots of Appalachia!   All styles of music are welcome!  For more information, call  (865) 604-9066.
VETERAN'S HOMECOMING PARADE - SATURDAY, AUGUST 10 - The Veteran's Homecoming Parade presented by the city of Pigeon Forge is coming up on Saturday, August 10th..  It begins promptly at 9:00 a.m. on the Parkway.  It will continue northbound from Methodist Street to Stoplight #5 at Jake Thomas Road.  For complete Veterans Homecoming Parade information call (865)-42907350.

GREAT SMOKY MOUNTAIN HOT AIR BALLOON FESTIVAL - SATURDAY, AUGUST 17 - Coming up August 17 in Townsend, TN is the beautiful and exciting Great Smoky Mountain Hot Air Balloon Festival!   The festival begins at 3pm until 9pm. (EST)    This summertime spectacular event brings the skies alive with professional balloonists who light up the skies with beautiful lighted balloons. It's an extraordinary array of light as you never seen before!  This event is free, but there is a $25.00 charge for parking.   Food Vendors will be on site.  On outside food is allowed.  The Great Smoky Mountain Hot Air Balloon Festival will be held at the Townsend Visitor Center,  7906 East Lamar Alexander Hwy - Townsend, Tn.

SEVIER COUNTY FAIR -   The fair brings exciting rides, interesting competitions, delicious foods, and all the traditional excitement the fair has to offer.  The fair has something to offer for everyone, both young and old!  It's seven days of fun, magical moments, and lasting memories at the 2019 fair.  The Fair Grounds are located at 754 Old Knoxville Hwy in Sevierville, TN.
THE ANNUAL OLD MILL HERITAGE DAY FESTIVAL -  SEPTEMBER 28 at The Old Mill, Pigeon Forge, TN featuring music, food, fun, games, exhibits, storytelling and most of all the traditions of the Smoky Mountains.  Get involved and enjoy beautiful Arts & Crafts, Pumpkin Painting, Quilting Demonstrations, Bingo, a Farmer's Market, and more!   Come and hear good mountain music including World Class Bluegrass, Traditional Folk Songs, Cloggers, Twilers, and Square Dancing and Line Dancing!  There will be lots of exciting things to do for the kids including a Petting Zoo, Fire Truck, Kids Music, and a special Arts and Crafts Tent just for them!  It's all happening at The Old Mill in Pigeon Forge on September 28 from 10:00 A.M. till 6:00 P.M. ADMISSION IS FREE!!!!
NATIONAL QUARTET CONVENTION "SPRING BREAK 2019" - The National Quartet Convention hosts some of the biggest name in Gospel music!  NOC Spring Break Concerts will be held April 4-5 beginning at 6:00 P.M. at the First Baptist Church (317 Parkway) in Sevierville.   The convention features The McKameys,  Tribute, The Hoppers, The Jim Brady Trio, Kingdom Heirs, and Primitives.   AND THAT'S ONLY THE BEGINNING!  This all-star event features the biggest bands and performers in southern gospel music.  It's an all-star line-up that you cannot afford to miss!  The National Quartet Convention is an awesome place to lift up the name of Jesus!  Enjoy the Great Smoky Mountains!  Plan your vacation during the event with package offers.  For more information call toll free at 1-800-965-9324.